Creating Welcoming Spaces
Creating Welcoming Spaces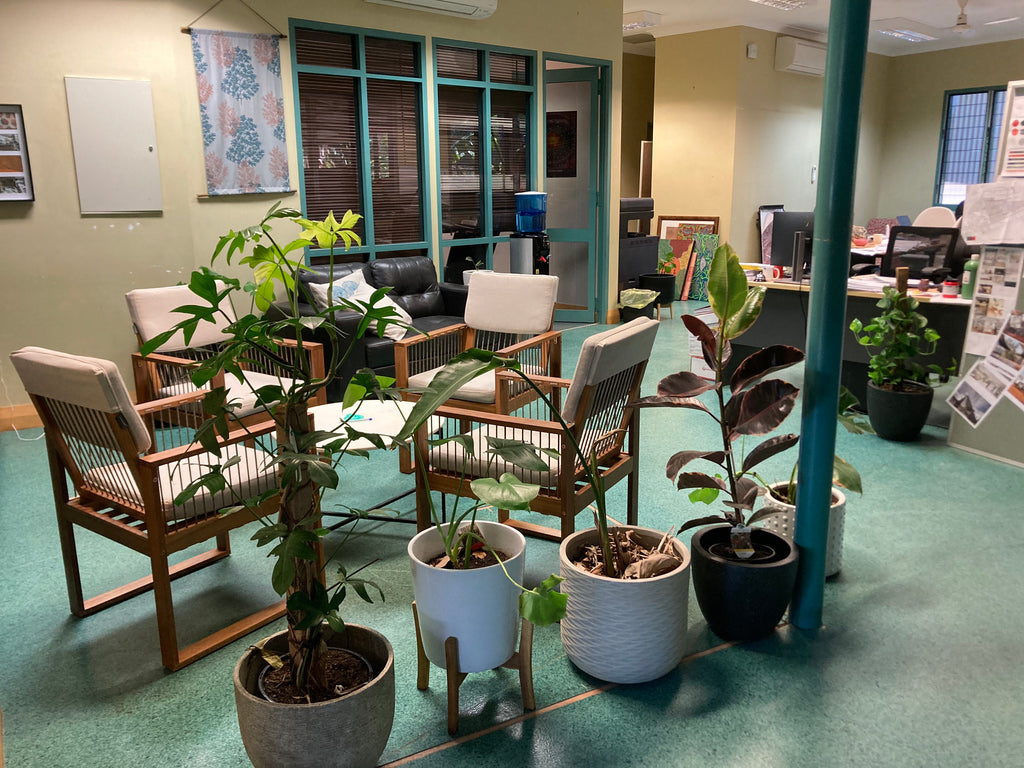 We are reimagining and redesigning all the spaces across our organisation. 
We took down the old reception area and replaced it with plants and chairs that invite everyone to stop and take a breather in the air-conditioning. 
There are some more changes to come, we are slowly making improvements and feeling really positive about the welcoming vibe we have created. We like watching how small changes influence how we respond and encourage people to connect with each other, and stop and enjoy our inside and outside garden spaces.