Australian Fashion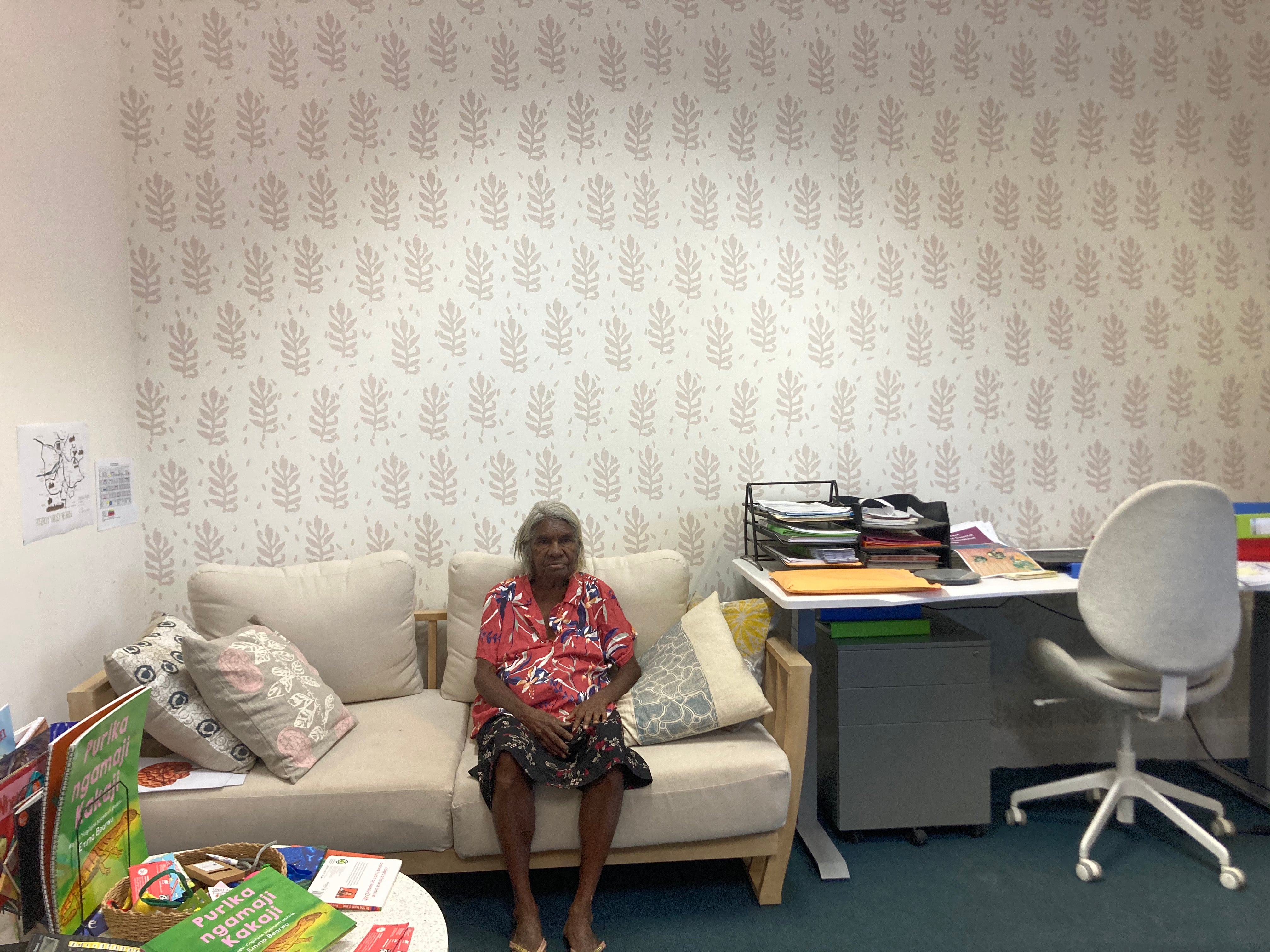 April Jone's Designs on Wallpaper
April Jones sitting in the room that is adorned with her beautiful desert cotton prints on wallpaper, this is a new medium for us.
It is so good to look around our different work spaces and see the products our women have created.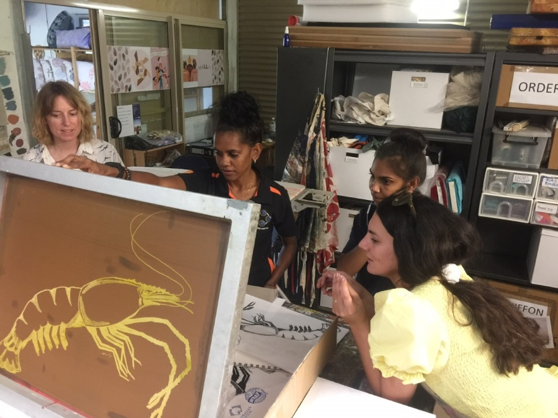 Melbourne Designers Arrive in FX
Designers arrive from Melbourne to collaborate with Fitzroy Valley artists on the 2019 Design within Country Collection. Broadening the women's experiences of what is possible..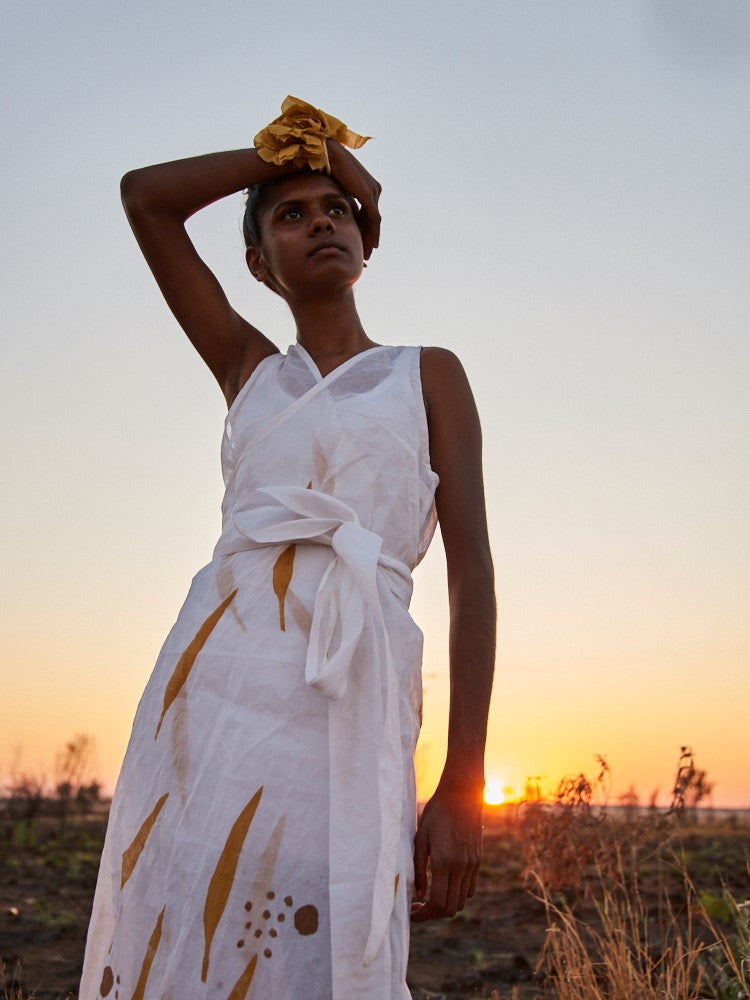 Fitzroy Crossing model, Shaniqua Shaw, takes on Melbourne Fashion Festival
Shaniqua Shaw takes her modelling career to the next level in Melbourne.