Fitzroy Crossing model, Shaniqua Shaw, takes on Melbourne Fashion Festival
Fitzroy Crossing model, Shaniqua Shaw, takes on Melbourne Fashion Festival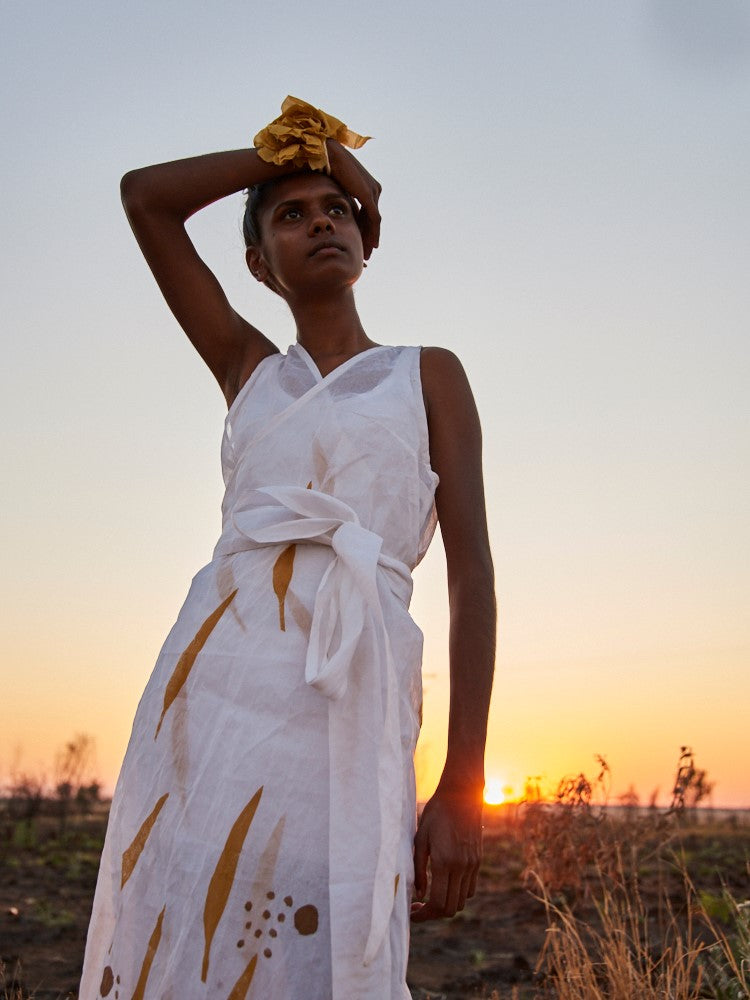 In 2018, Shaniqua Shaw began modelling with the MWRC Design Within Country (DWC) project. The reponse from her first ever DWC fashion shoot was very strong and resulted in her signing with Jira Models.
Jira was founded in 2017 by Perina Drummond to assist in creating career pathways in the fashion industry for First Nations people. Perina is a proud Torres Strait Islander and Aboriginal woman and the agency bares the name of her great, great, grandmother Nara Jira Para from Wuthathi country. 
In 2018, Perina was supported by the Earthed Foundation to visit Fitzroy Crossing to talk with young women about her story and encourage girls to consider entering the fashion industry as a career. She also assisted in styling the DWC fashion shoot and coordinating models for a local fashion parade. Perina's visit had a strong impact and resulted in Shaniqua's signing to the agency and a number of young women wanting to engage with the DWC project in 2019.
In January of this year, Shaniqua made the bold decision to move to Melbourne to pursue her childhood dream of becoming a model.
With the support of Jira Models she immediately landed a fashion shoot with the Lois Hazel and North fashion houses. She also successfully auditioned for Virgin Australia Melbourne Fashion Festival and walked for Gorman on Sunday 3rd March. It's a very strong start and Perina is working hard to line up a number of additional opportunities for Shaniqua to get noticed by the industry.
The MWRC team is extremely proud of Shaniqua and with the support of her family, Perina and MWRC friends in Melbourne, we believe that she has a strong chance of success.
Many thanks to the Earthed Foundation, Fitzroy Valley District High School and Perina Drummond for their assistance in supporting Shaniqua and the Design Within Country project.