April Jone's Designs on Wallpaper
April Jone's Designs on Wallpaper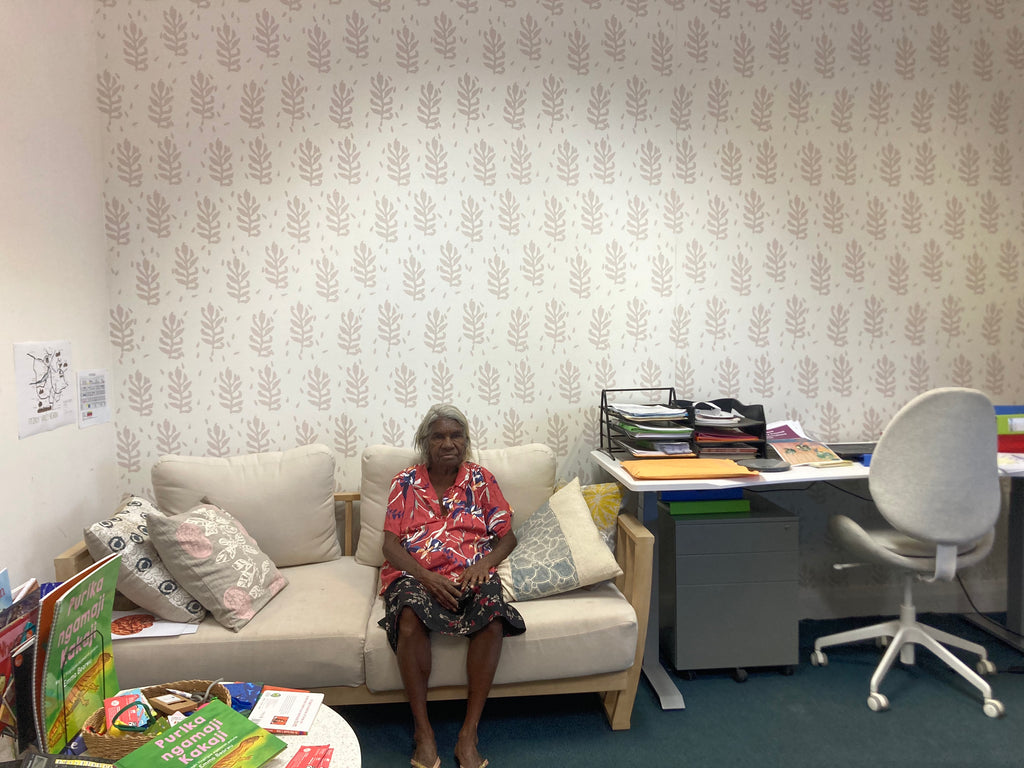 Meet our Marnin Studio Artist April Jones .
April is one of our artists that continue to create beautiful pieces as she comes along to the studio and quietly gets on with a variety of creative projects. 
She is a prolific screen printer and her prints of desert cotton have made it onto some wallpaper as a result of a collaboration between Marnin Studio and Willie Weston 
https://www.willieweston.com/wallpaper-commercial-designs
It is so good to look around our different work spaces and see the products our women have created.