Professional Clay Play!
Professional Clay Play!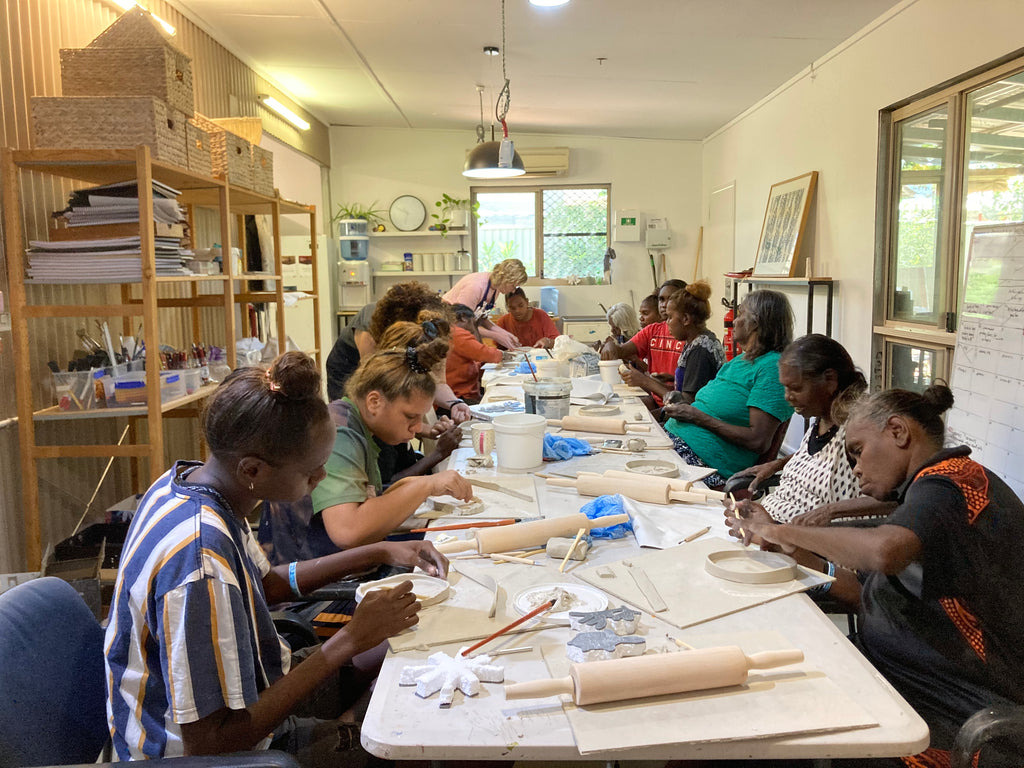 In April, we were very pleased to have ceramicists, Anna John and Tanya Lee in Fitzroy Crossing again. Marnin Studio began our ceramics project in 2020 with the very talented kids at Fitzroy Valley District High School. This was such a success that we got Anna and Tanya back again, and will do AGAIN later this year!
We've been learning many different techniques in clay building, surface decoration and glazing. Each of us are discovering our strengths and preferences. Some of us like building either in wheel work, slab building or pinch pots, whereas others prefer the decorative elements incorporating our designs inspired by our culture and country.
While the objects we created we took home we're keen to see Anna and Tanya again to develop our work into products to be sold through Marnin Studio in the future.