Design within Country
Design within Country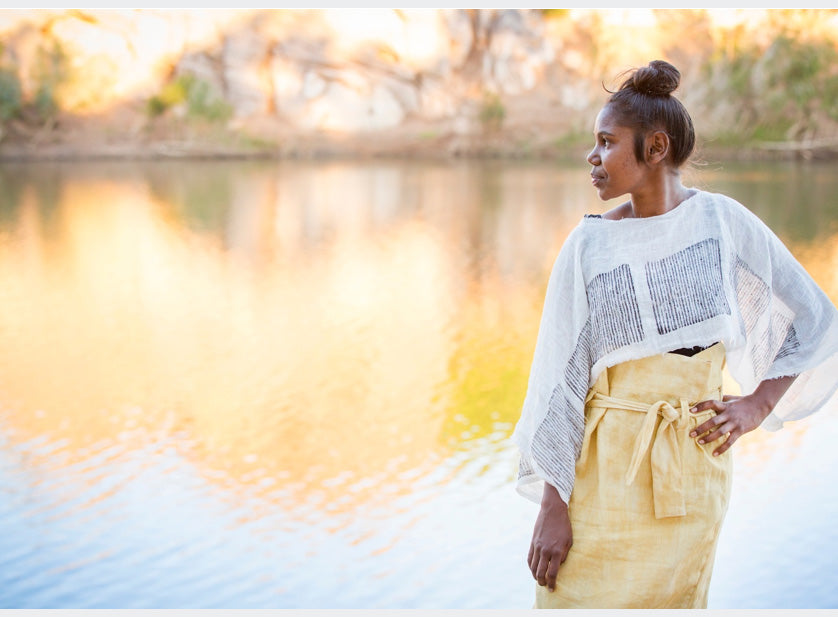 Design within Country is a cross-cultural fashion collaboration between the local Fitzroy Crossing community and Melbourne city creatives. The sharing of passion and knowledge, based on a common interest within differing cultural landscapes, is a highly productive, exciting space where meaningful friendships, mutual support and opportunities are emerging.
Amanda Smith, Lee-Anne Williams and Natalie Davey from Marnin Studio at Fitzroy Crossing worked in collaboration with these Melbourne labels: Lois Hazel, Post Sole Studio, the handmade shoe company run by Myra Spencer and Breeze Powell, and jewellery brand Lott Studio.
View Marie Claire's article introducing the project at 
www.marieclaire.com.au/design-within-country-fashion-project
If you share our vision and would like to connect with us, please don't hesitate to get in touch. Our ears are always open.
Contact Jen Sharman
DWC Project Coordinator
e: jen.sharman@mwrc.com.au
p: 0409 592 422
Image by David Hanny.