A Campaign for 1000 Dresses Goes Viral
A Campaign for 1000 Dresses Goes Viral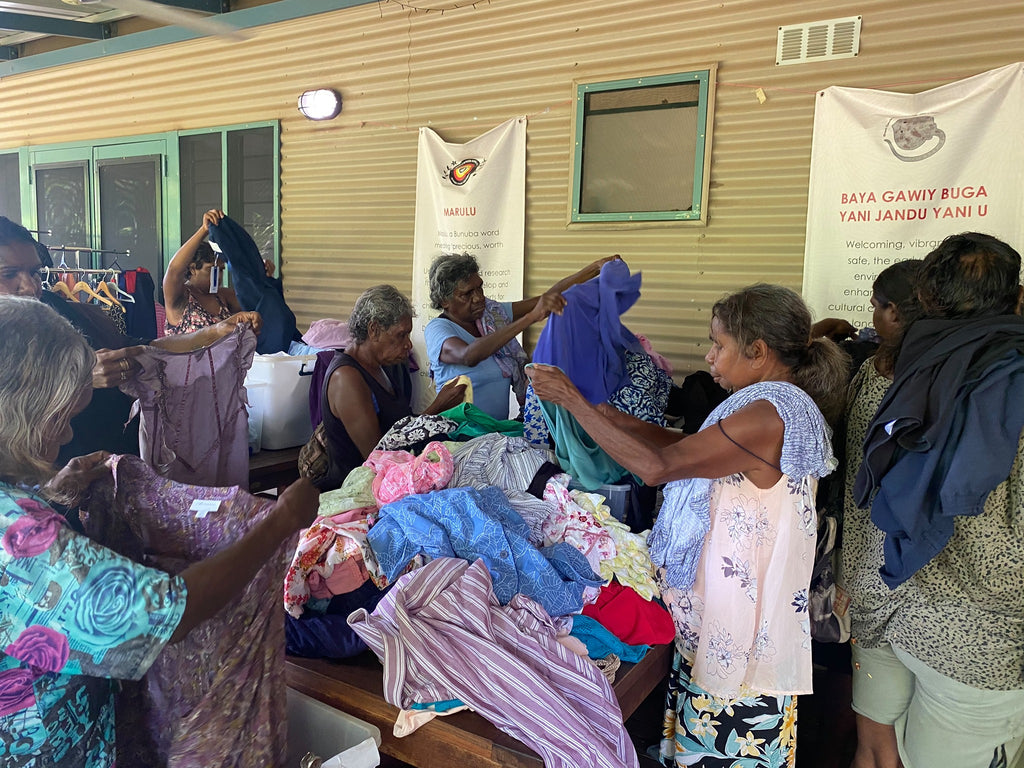 We are incredibly humbled by the generosity of people across the country who responded to a call out for donations
We would like to say THANK YOU to everyone that has supported our 1000 Dresses Project! We have been truly blown away and deeply heartened knowing that although we're remote, there are people all over Australia that really care!
So far we have had 1,492 people donate over 5,793 dresses and thousands of other items!
Please follow our Facebook page to stay up to date with everything we are doing to support our Indigenous women and their families. Women are coming into Marninwarntikura daily to check out the treasures, we are also sending bags of clothes out to Fitzroy Valley communities, and have even made deliveries to neighbouring towns 300 ks away.