'FASD and Me' creative artwork competition
'FASD and Me' creative artwork competition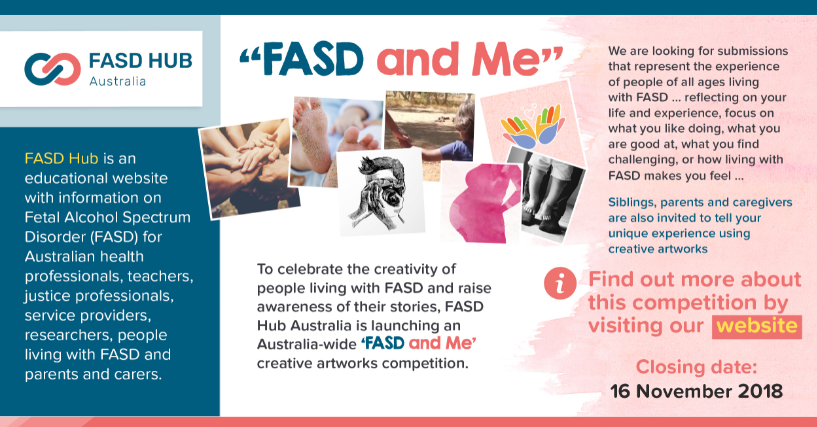 Are you a budding photographer, poet or cartoonist? Are you a whizz at graphic design or making videos? 
To celebrate the creativity of people living with FASD and raise awareness of their stories, FASD Hub Australia has launched an Australia-wide 'FASD and Me' creative artworks competition.
FASD Hub is on the lookout for creative submissions that represent the experiences of people of all ages living with FASD ... reflecting on your life and experience, focus on what you like doing, what you are good at, what you find challenging, or how living with FASD makes you feel.
For more information, click here