Moving with the changes in working with families
Moving with the changes in working with families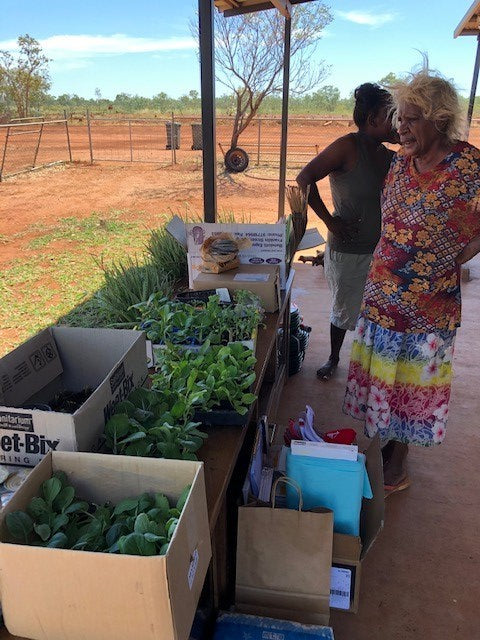 Despite this, our Educators have worked with the families to provide informal playgroups, parenting information sessions, supports to the schools in delivering in-home schooling, as well as, visiting the Elders in community to ensure they well.  Back at the office we have been preparing care /education packs for families, and resources for other family oriented experiences, such as gardening,  painting and  sewing.  All Educators have identified different aspirations for their community and we have responded to their requests.  The resources are delivered each week to the communities where our Educators live and also around Fitzroy Crossing township.  The feedback is the gifts have been very well received.
In the new way of working we have increased our delivery and support to more families.

Care/educational packs (contents) and gardening resources for Moongardi.
Images source: Vicki Hynam Baya Gawiy CPC Program Leader.