Marninwarntikura goes to Puliima Conference
Marninwarntikura goes to Puliima Conference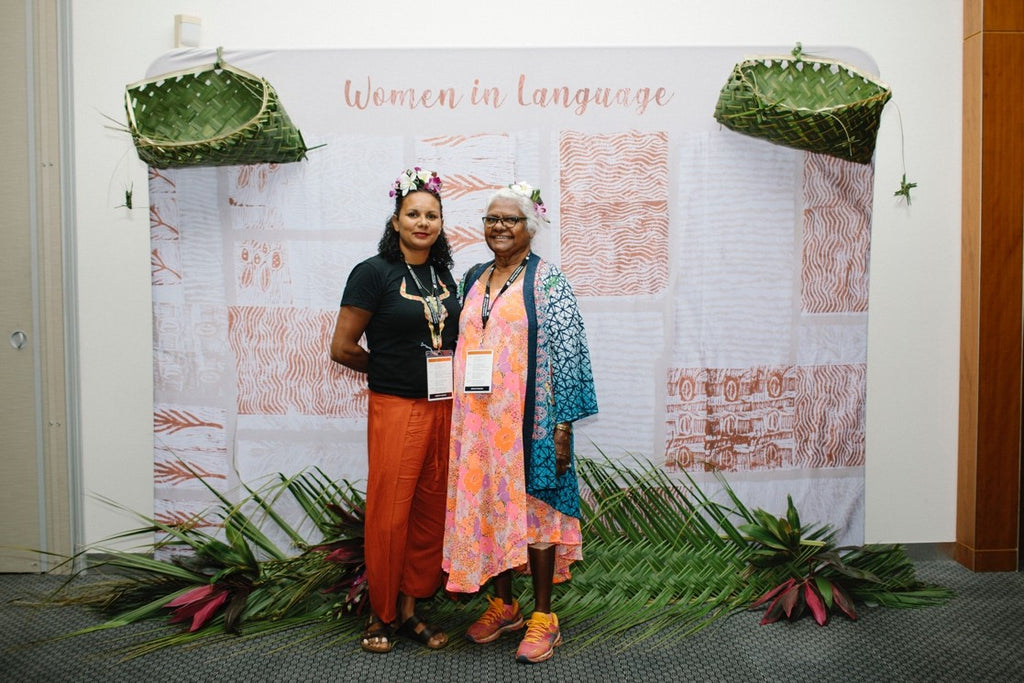 Image source: Maninwarntikura Womens Resource Centre
Since 2018, Miromaa Aboriginal Language and Technogology Centre has worked with Marninwarntikura's Baya Gawiy Language, Culture and Wellebing team to co-design and establish a dedicated database for Bunuba, Gooniyandi, and Walmajarri languages. Gathering and entering a range of  multi media data provides an invaluable resource for language invigoration and preservation as well as a living resource for the Baya Gawiy Language, Culture and Wellbeing program.  To support this project, members of the team attended the bi-annual Puliima: 'Women in Language' Conference in Darwin in July 2019 to take part in an extraordinary gathering of Indigenous language groups from across the country and internationally. 
It was most fitting that a design from Marnin Studio was also used to promote the event.
A beautiful artwork by artist and long time language teacher, April Jones was selected to feature in the promotion, program and banners at the conference.
This artwork was a patchwork of her different designs created over her career.
Our Baya Gawiy Language Culture and Wellbeing Team were delighted to see their home country reflected in these designs at the conference in Darwin.
Image source:                                                                                             

 

Image source: MWRC                                    Miromaa Aboriginal Language and Technogology Centre