Jawun Secondees share their expertise and help design an innovative concept
Jawun Secondees share their expertise and help design an innovative concept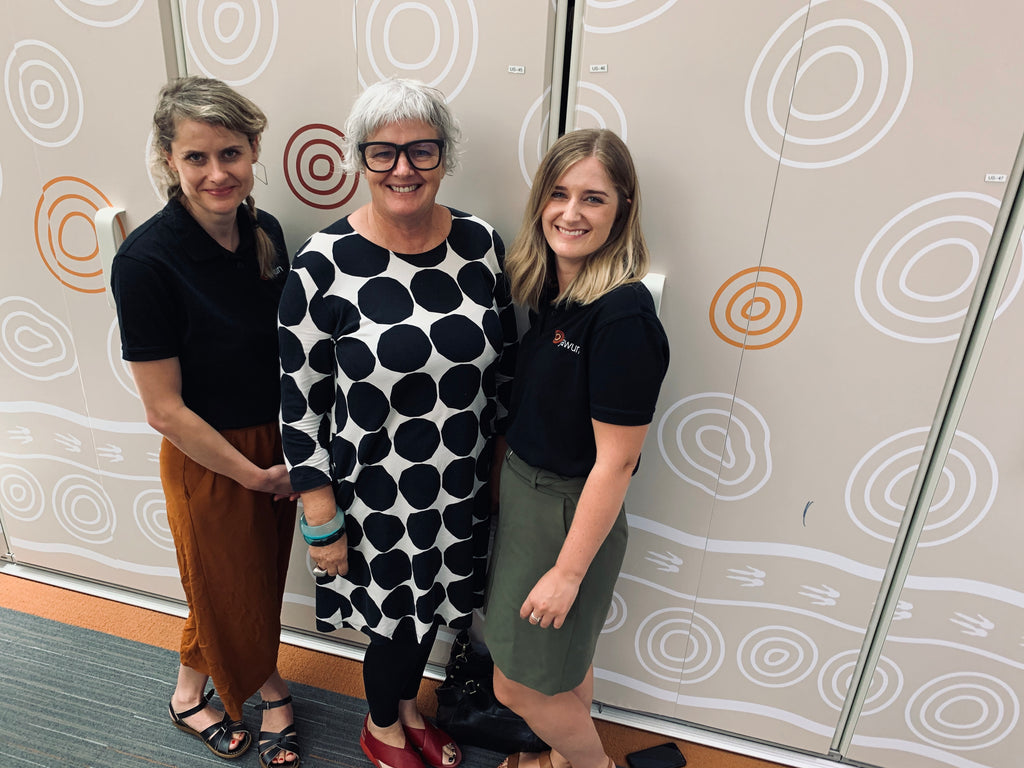 Caitlin and Lucy,  our recent secondees from Jawun have been sharing their expertise and helping us capture our thinking to design an innovative plan for a business incubator hub created to allow us to walk with people to turn ideas into creative opportunities.
Marninwarntikura Women's Resource Centre are privileged to partner with Jawun in ways that build our capacity and give us access to talents, knowledge and expertise required to create new ways of responding to complex needs. Lucy and Caitlin have added considerable value to the concept design and we look forward to enacting the plans in 2020.
Jawun is an initiative  where corporate, government and philanthropic organisations come together with Indigenous people to affect real change.
Thank you to all the Jawun Secondees who have come to work with Marninwarntikura Women's Resource Centre over the past 3 years and to Corinne Berry the Regional Director West Kimberley who is skilled at choosing the right people for our needs.