Scrunchie Madness
Scrunchie Madness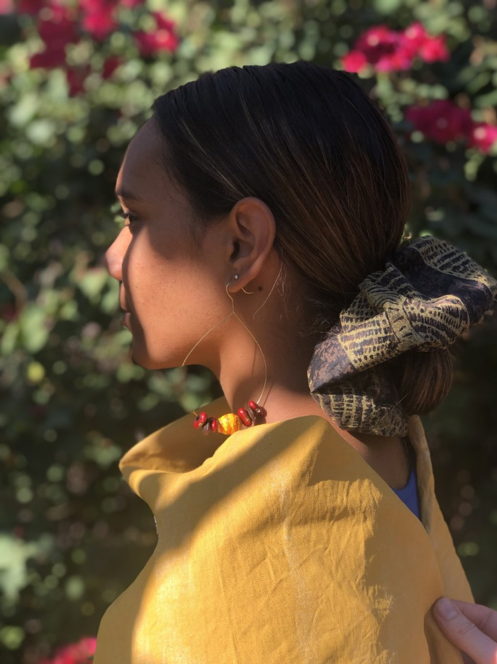 Lois McGruer Fraser of Lois Hazel Designs - has been running designing and sewing workshops at Fitzroy Valley District High School as part of the Design Within Country (DWC) and Stories of Hope and Healing project.
As part of these workshops she taught the students how to make scrunchies and they went  mad for them. One student in particular, Jelaynah Bedford, has started her own small scrunchy business and is bringing around 100 high quality scrunchies to sell as part of the Design Within Country stall at the 2019 Darwin Aboriginal Art Fair.
Online fashion house -  Well Made Clothes – has also expressed an interest in stocking these scrunchies – a real coup.